Genesis Series – Episode 2 – 2022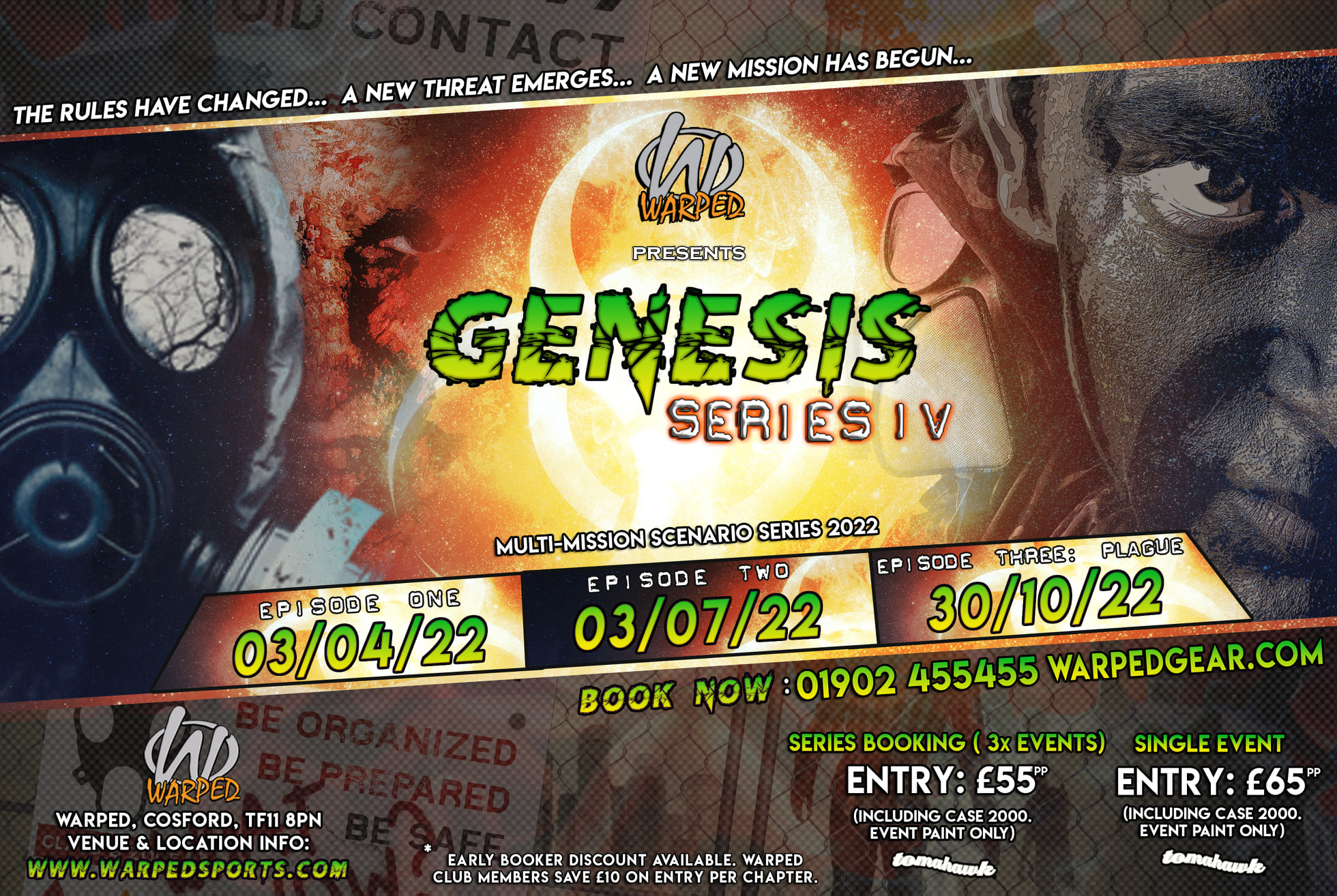 Genesis Series – Episode 2 2022
Multi mission scenario action is back with a bang for 2022! A great opportunity to get on the gun this year.
Get involved and fight through 3 linked episodes of multi-mission scenario action and tactical challenges! Last year's instalment of the series saw some crazy firefights, top notch paintball camaraderie and results were neck and neck coming into the finale (PLAGUE) with both teams scoring record points. This year will undoubtedly see the same carnage and masterful tactics unfold onto the field, if not more!
With rolling scores and fixed generals to lead you through the series, side with the valiant V.C.U. (Viral Containment Unit) or the crazed Wretched horde and struggle to control the spread of the deadly Genesis virus, seeing your individual mission results affect future Episodes as well as directly contribute to your faction's overall series result at the finale, PLAUGE!
More on the 2022 series generals and the state of both the V.C.U & Wretched coming soon! Watch this space…
Entry: £65* (including a case of 2000) per event
New for 2022 – Series Booking: £55* (including a case of 2000) per event
Additional Paint: £30 (per case 2000)
Kit Rental (if required): £10
*£5 Early Booker Discount available (per chapter).
Warped Club Members save £10 on entry (per episode).
Book online at www.warpedgear.com or call 01902 455455 (lines open 'til 9pm, 7 days).
Venue & location info: www.warpedsports.com