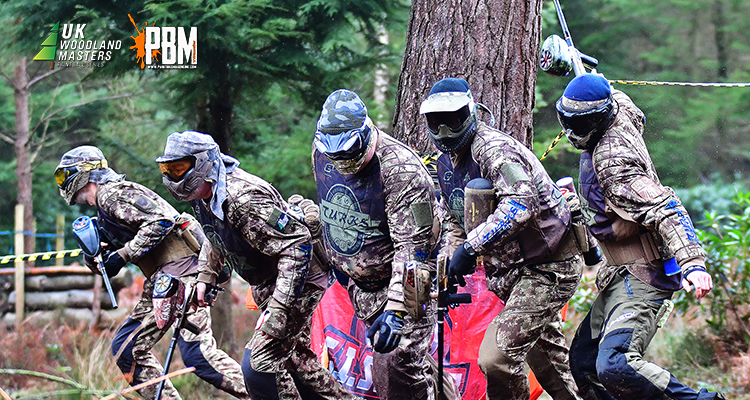 The paintball season is here! Hurrah. Over the last few months storms have been constantly slamming into the UK, bringing record rainfall and high winds and causing damage to paintball fields across the country and cancelling training and walk-ons. Luck was, however on the side of the UK Woodland Masters and Round 1 of its 7th season went ahead without much interference from above – the sun even came out for a short time.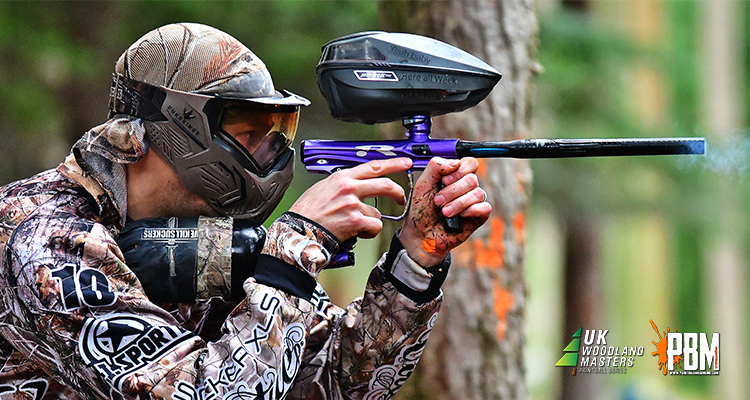 Paintball Magazine has always been a champion of this iconic woodsball event, featuring in the magazine and covering teams with photos from time to time. We can't always get to every event due to busy schedules and a few date clashes, but when we do we are always greeted by the staff and teams with smiles and banter, this time was no different. Sorry if Martello (PBM Photographer) was not quite with it at times, illness and a 1am start are not good bed fellows when working. Despite this, over 2500 images were captured over the 2 fields in play (the Chopper field and the Crater field) and over the 2 divisions, Champions and Challengers divisions. After duplicates and fuzzies were edited out, players can enjoy around 1700 images from the event. The UKWM has paid for the images to be used for personal, team and social media use already (please check for commercial use). Head over to the UKWM and PBM facebook pages to check them out now.
https://www.facebook.com/pg/PaintballMag/photos/?tab=album&album_id=2547617332153250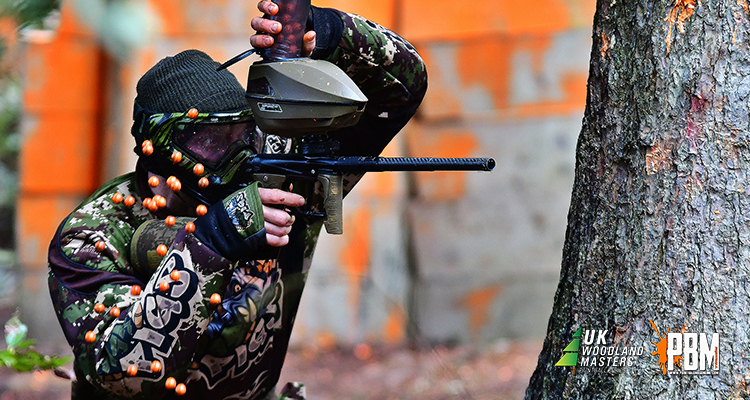 Always keeping things fresh and interesting the team at the UKWM have decided to change things up a bit for 2020, the format of seeding teams AM has been switched to Champions and Challengers divisions. With two teams going up and two being relegated after each event. Marker restrictions were set at 10.5 BPS NXL.
Champions Division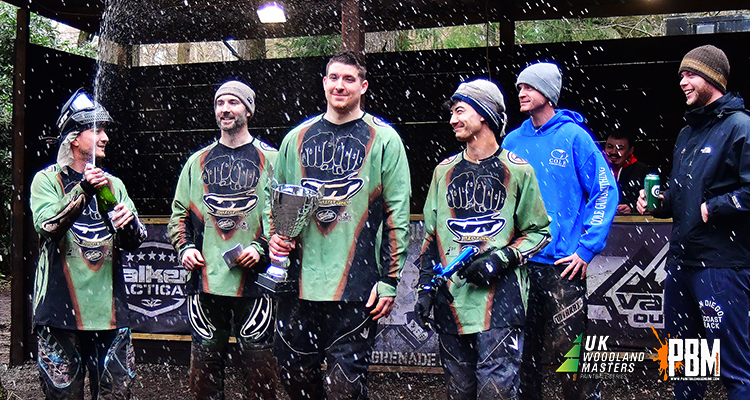 1st – ECI Tactical
2nd – Underdogz
3rd – Rushers
Challengers Division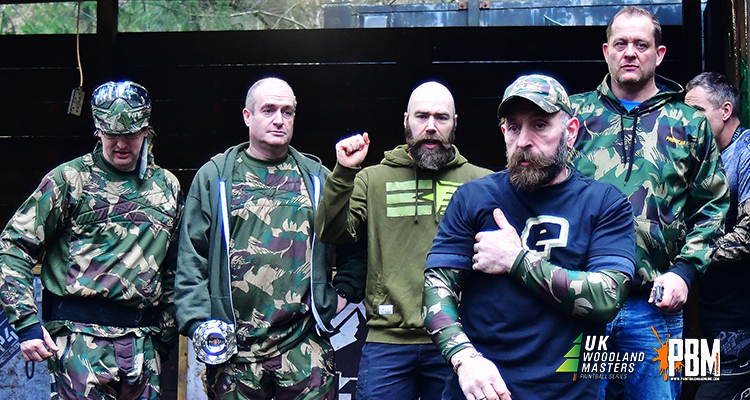 1st – Preds Vikings
2nd – Turks Blue
3rd Preds Saxons
Congratulations to ECI Tactical, despite having to rush around for extra players they bagged an impressive win. Underdogz once again showing that they can hold their own with 2nd. Rushers gained a comfortable 3rd place podium.
Both Preds Vikings and Turks Blue have been promoted to the Champions Division for round 2. Preds Saxons will be a team to watch for possible Round 2 promotion.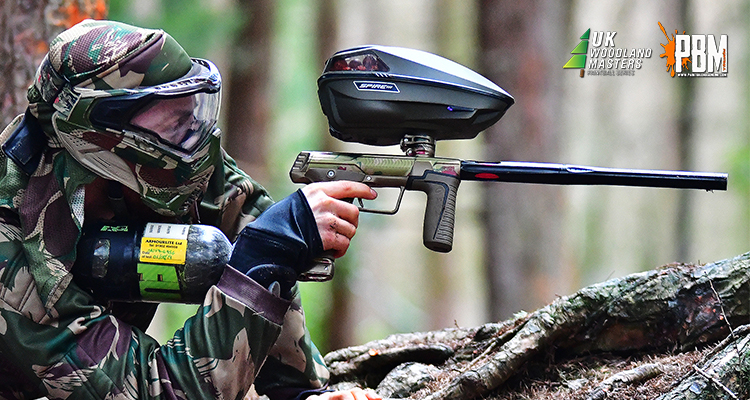 A special mention to the Predators Vikings and Predators Saxons who bagged a first and third place in the Challengers divisions using Planet Eclipse mechanical markers only. Proving that the mech marker resurgence isn't a flash in the pan, and using mech is in no way a disadvantage to playing in woodsball tournaments, if you have the skills.
We don't have a blow by blow account of how the games unfolded (No pun on Blow teams who played a blinder all day) as looking at the games through a camera lens only gives you a small window into what happened. We did capture some iconic moments. Dave from the Hawks flag grab will go down in history as one of the most dramatic flag grabs in UKWM history.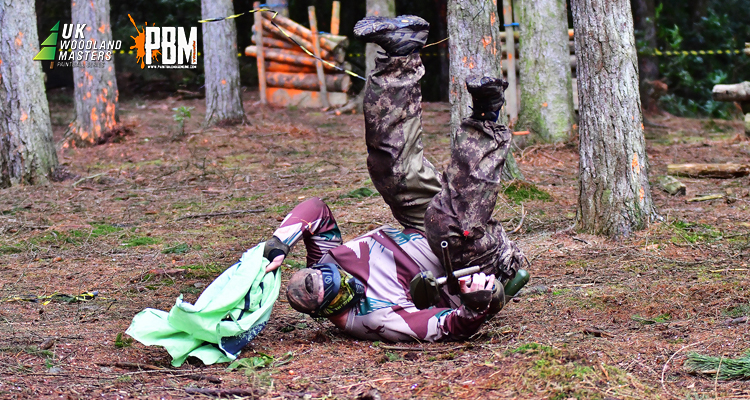 Thanks go out to Holmbush Paintball Ltd for hosting the event, GI Sportz Europe and Mike Taitt for the paint supply, all the refs and of course James and Twizz for organising.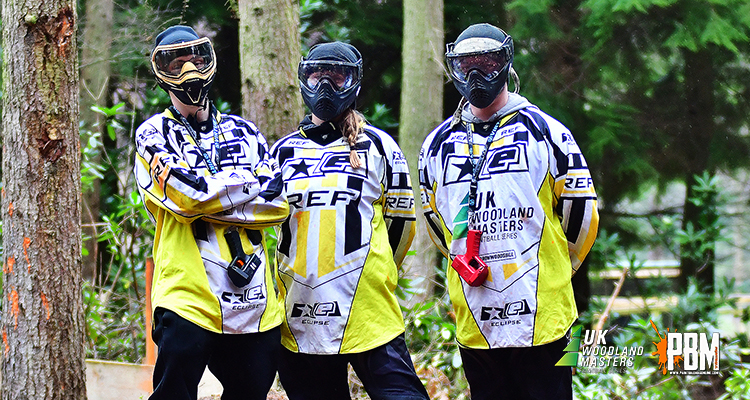 Shattered Lens Paintball in conjunction with Blitzed Media has released a video showcasing the Pro side of the event which you can find here.