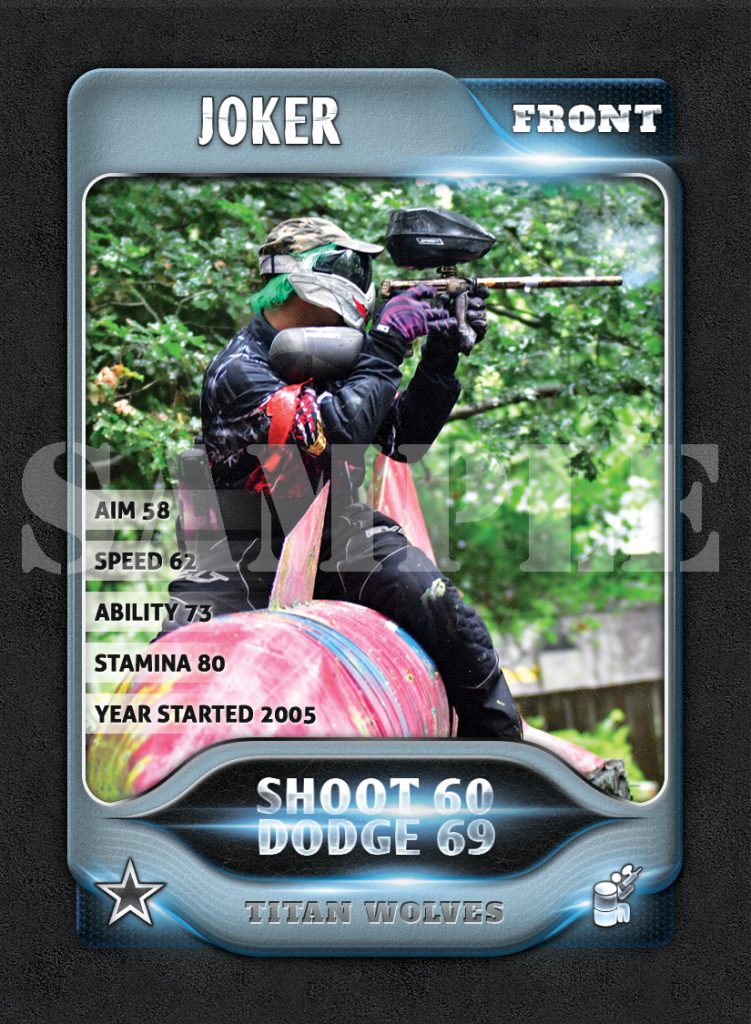 Get yourself or your team featured in the first edition of this UK Paintball collectable trading card game!
You can battle an opponent with your specially selected squad over several UK events, from tournament to magfed and everything in-between. Play top trumps using the stats displayed or just collect the full set.
Featuring actual player, ref, coach and media cards from UK events. Common to ultra rare and a few surprises to be found.
Card submissions only available via our patreon page for a limited time.